Law & Science
The intersection of law and science is a touchy business.
---
---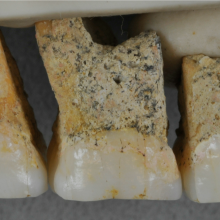 In 2007, archaeologist Armand Salvador Mijares found a curious bone buried in Callao Cave in the Philippine island of Luzon. Shortly after, he and ...

Little is known about the potential health effects of JUUL e-cigarette products that have recently risen in popularity, especially among adolescent...