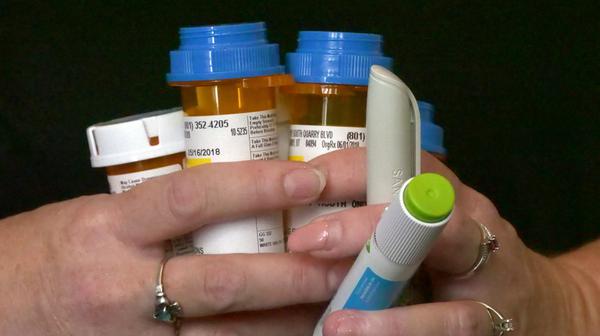 Reflecting the deep disparities in the economy and the health care system endured by racial minorities and low-income people, nonwhites and the people who earn the least money were about twice as likely to report knowing someone who died under these circumstances, the survey reveals.
Twenty percent of nonwhite respondents reported knowing someone who died because of unaffordable health care, twice the share of white people. Similarly, 19% of ...
"This is a very simple, straightforward act. The president broke the law," said Rep. Jackie Speier, D-Calif, a member of the House Intelligence Committee which will conduct this week's public hearings. "He went on a telephone call with the president of Ukraine and said 'I have a favor though' and then proceeded to ask for an investigation of his rival. This is a very strong case of bribery." When "This Week" co-anchor Martha Raddatz pressed Thornberry on the substance of the allegations at the center of the impeachment inquiry versus the process, Thornberry said, "I believe that it is inappropriate for a president to ask a foreign leader to investigate a political rival." "There's a reason we let murderers and robbers and rapists go free when their due process rights have been violated," he said. "We believe the integrity of the system, the integrity of the Constitution, the integrity of the processes under our legal system, is more important than the outcome of one particular case."
A majority of the wealthiest investors in the world are preparing for a huge market sell-off in 2020, according to a new report released by UBS Wealth. More than half of the 3,400 high-net-worth individuals surveyed by UBS said they think there will be a significant market sell-off before the end of next year, according to the report, which was conducted between August and October. "The rapidly changing geopolitical environment is the biggest concern for investors around the world," Paula Polito, client strategy officer at UBS GWM, said in a statement. "They see global interconnectivity and reverberations of change impacting their portfolios more than traditional business fundamentals, a marked change from the past."