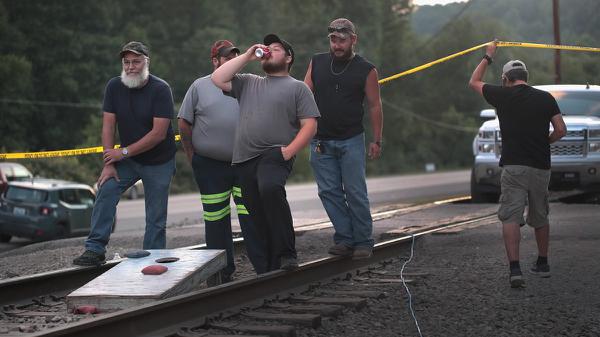 The Vermont senator and Democratic presidential candidate called the local Pizza Hut Friday and sent a pie to the miners for each day they've been blocking a train full of over $1 million in coal from their former employer, Blackjewel, according to the local NBC affiliate. The demonstration started on July 29 with five men standing on railroad tracks. Three weeks later, the blockade has ballooned into an encampment with what feels like a round...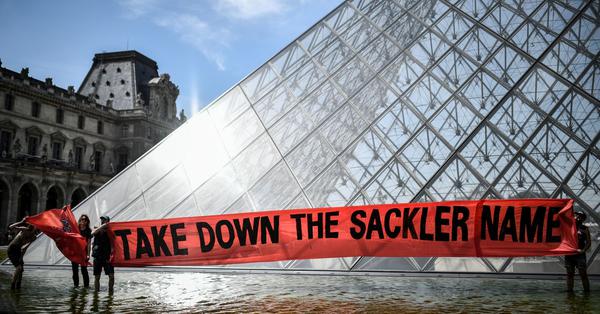 The art philanthropist family's name was quietly removed from a major wing devoted to eastern antiquities over the past couple of weeks, The New York Times reported Wednesday. This Paris museum's wing had been known as the Sackler Wing of Oriental Antiquities since 1997. "The Theresa and Mortimer Sackler foundation supported the refurbishment of rooms of Persian and Levantine art in the period 1996 to 1997. Since then, there has been no other donation from the Sackler family," the statement read. "On 10 October 2003, the museum board decided to limit the duration period of named rooms to 20 years. This donation is more than 20 years old, the name-period is therefore legally closed and these rooms no longer carry the Sackler name." The scrubbing follows major museums in Europe and New York City announcing in recent months that they will no longer accept donations from the family. This includes New York's Guggenheim Museum and the Metropolitan Museum of Art. Many of the museums have said that they will not be removing the Sackler name or changing it, however, according to the Times.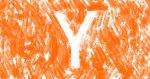 It's that time of year, Silicon Valley's investor technocrati and advice-giving Twitter celebrities descended upon Pier 48 in San Francisco to judge the latest summer batch of Y Combinator startups. TechCrunch was there, as well, and we were tapping away feverishly as co-founders pitched to woo investors. There are 197 companies in total in the summer YC batch, we heard from 84 of them today — in addition to a few off-the-record pitches which we agreed to hold off publicizing as they remain in stealth. We'll hear from another chunk of them tomorrow, so check back tomorrow for even more startup blurbs.