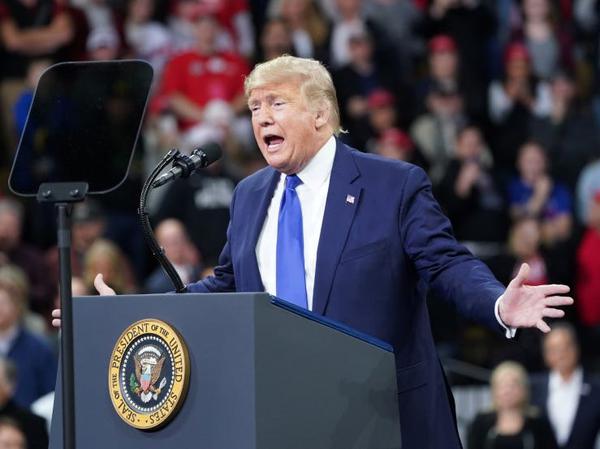 House Speaker Nancy Pelosi delayed transmitting the articles of impeachment to the Senate for a month, freezing the process while she and Senate Majority Leader Mitch McConnell duked it out over the terms of the trial. Pelosi's central ask is that McConnell allows a vote on whether to call witnesses.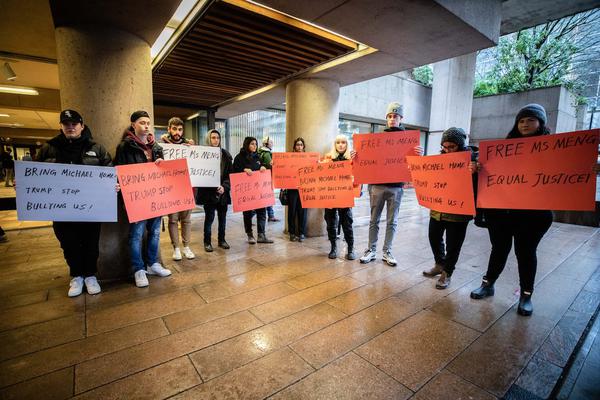 Meng, the CFO of Chinese tech giant Huawei, was arrested at Vancouver International Airport in December 2018 at the request of the U.S., which seeks to extradite her to face charges of fraud. A number of people showed up on the first day of her hearing Monday and held signs supporting her. For actor Julia Hackstaff of Vancouver it all started with a promise of $100 for two hours of work in what she understood to be an appearance as an extra in a movie shoot. Hackstaff said the offer came over Facebook from a person in the acting community she has never met. "She didn't say much, she just shook our hands," said SP, who was standing with a small group of people. "She disappeared for a bit and came back and she had the red signs that you can see in the pictures a lot of people holding. So I assume either she made them or someone got them made for her, and she just basically handed them out. That was it. We were given no instruction, no information on what we're doing."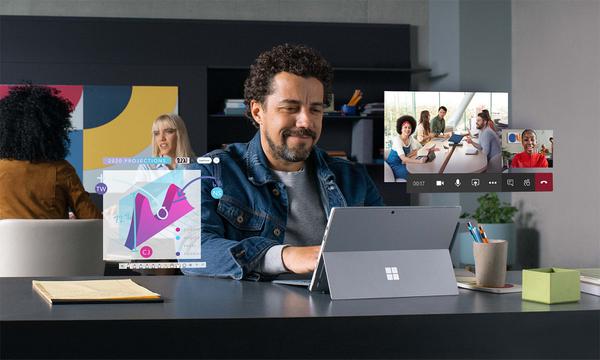 A new global ad campaign from Microsoft will aim to sell "The Power of Teams," juxtaposing old-school conference room meetings, complete with packets of printed-out charts and spilled coffee as phones are passed, versus what the company pitches as a new way of working. The company worked with its agency, Interpublic's McCann, on the campaign. It will launch in the U.S. on Sunday during the NFL playoffs and will include TV ads, podcasts, digital and out-of-home placements. The campaign will launch in February in the U.K., France and Germany. Teams, which launched in 2016, is a collaboration tool that offers chat, meetings, calling and file collaboration. Microsoft said in November that it had more than 20 million daily active users, a 54% increase from its prior announcement about usage and apparently more than Slack, which said in October it had 12 million daily active users. That raised some questions from analysts (and Slack) about what Microsoft considers an active user, but the tech giant argued its metrics were fair, saying that just because Teams is installed on a PC and automatically opens on start-up doesn't mean the person gets counted as a user. "This will definitely drive awareness that there's a better way to work together than email, and that's great — this is a new category, we're at the very tip of the market, and we want more and more people to know there's an alternative to email," a Slack spokesperson told CNBC. The company added that "Slack is being used by hundreds of thousands of active users inside our biggest customers every day — it's the first thing they check in the morning and the last thing they use before they sign off for the day."
Most recent comments
---
Bad comment: 658 Bad comment: 657 Bad comment: 656 Bad comment: 655